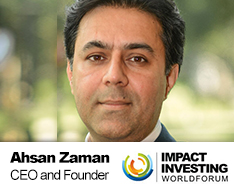 Ahsan Zaman /
WORLD MEDIA ONLINE
Ahsan Zaman, Executive Director, World Media Online
An alumnus of Oxford University and the University of Cambridge, Ahsan Zaman is a media & publishing entrepreneur and investor based in London. His interest lies in innovating the IoT (Internet of Things), AI, Digital Health and  Machine Learning Ecosystems.
Ahsan is currently the Executive Director of WORLD MEDIA ONLINE, a London-based B2B publishing & media house whose clientele has included Qualcomm, Huawei, IBM, Cisco, HP, SAP, Ericsson, Nokia and Siemens.
Previously, Ahsan was head of global PR and Marketing at Connect-World in London.
As a thought leader on Social Impact, Ahsan also serves on the advisory board of London based Impact Investing World Forum (IIWF) that has representation from United Nations UNDP, Deutsche Bank, Barclays Wealth, Big Issue Group, KPMG and MacArthur Foundation.
Ahsan holds an MBA from University of Cambridge (Judge Business School) ; a PGDip from University of Oxford (Saïd Business School), and an M.A Strategic Marketing Management from London of College of Fashion (University of Arts, London)
Being part of the global Oxbridge alumni network, Ahsan is actively engaged in supporting entrepreneurial & impact investing initiatives at Oxford and Cambridge. He publishes widely in leading technology magazines and presents and chairs at numerous global conferences, including panels as a judge at various awards and competitions across UK, such as ESG Forum and Cambridge University's Venture Creation Weekends.